Regular price
Sale price
$24.99
Unit price
per
Sale
Sold out
Low stock: 1 left

This is a 3D-printed 3-gang outlet cover/faceplate shelf designed to perfectly fit the base of the Apple HomePod Mini. This is for 3-gang (triple) boxes! Please make sure the pictures match your existing outlet covers.
Dimensions: 154mm x 177mm x 94mm (HxWxD)
There is a hole on top sized perfectly to fit the USB-C connector of the HomePod Mini power cable, and a hollow compartment inside the shelf part to hide away excess power cable. The compartment is made to be just large enough to fit the excess cable, so it will be somewhat of a tight fit, but we didn't want to add any more bulk/height to the shelf than absolutely necessary. We have found it easiest to get the HomePod Mini power cable threaded through the hole and tucked into the compartment before fastening the faceplate to your outlet receptacle.
As always, when working with electrical outlets, it's safest to turn off the breaker for that outlet before using a screwdriver on it! These outlet covers are not certified by any regulatory agencies, so use at your own risk.
Please keep in mind these are 3D-printed, not injection molded or anything like that. The finish of this product might not look perfect, but the pictures in the listing show an accurate example of quality. We inspect every product we make to ensure great quality and fit.
Share
View full details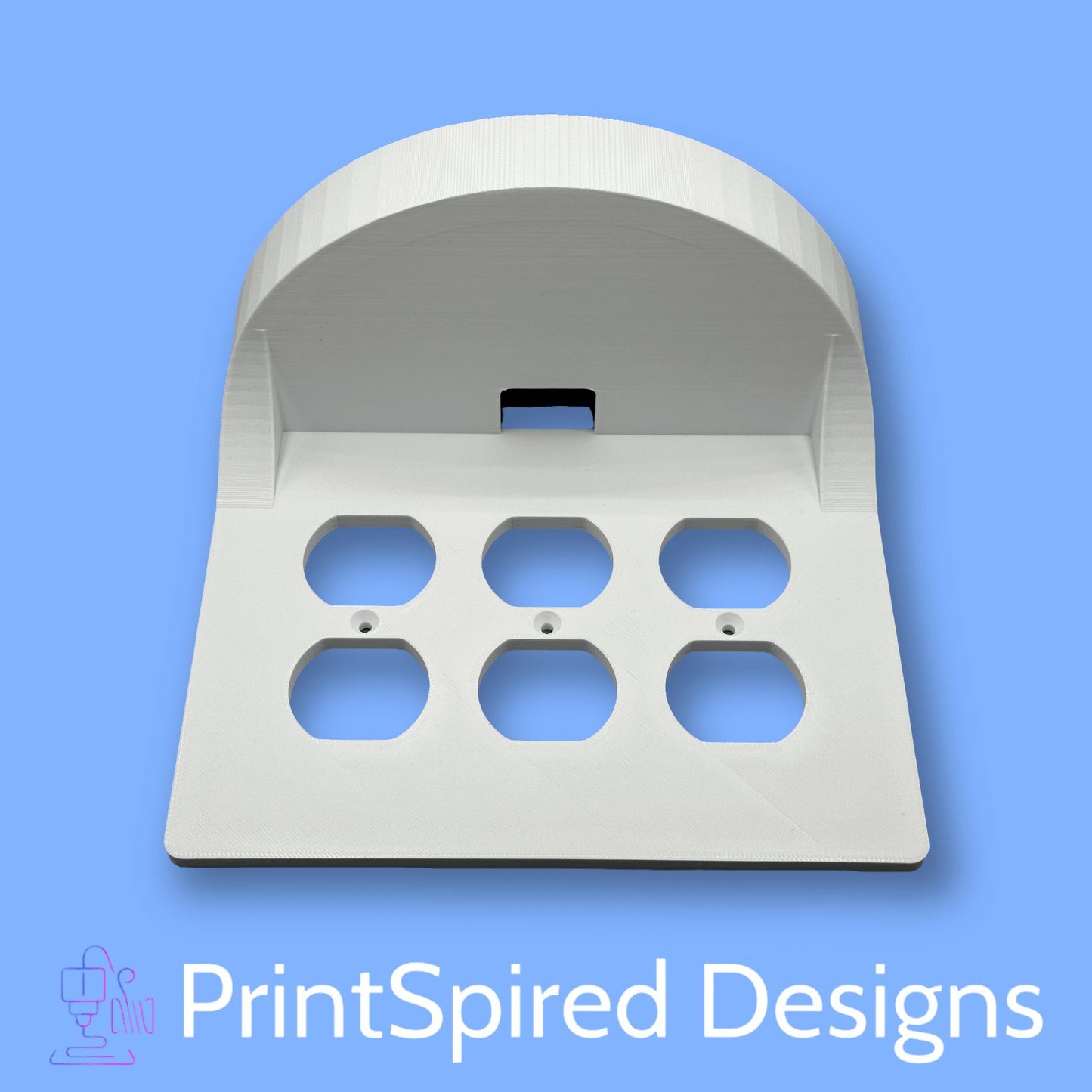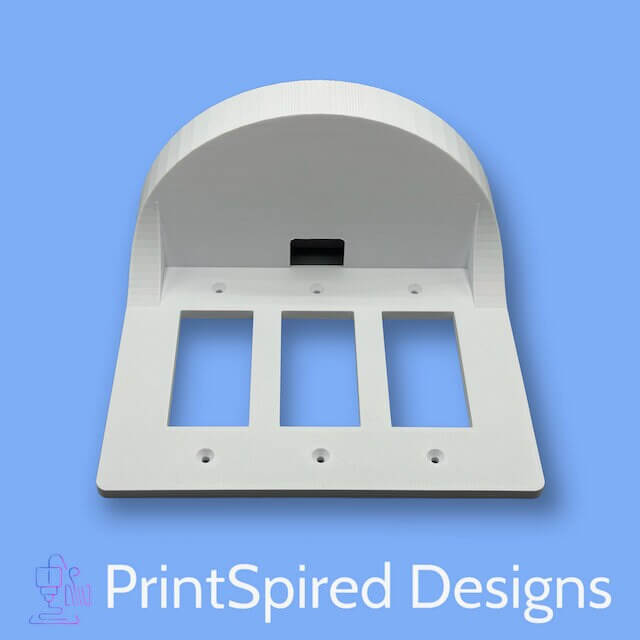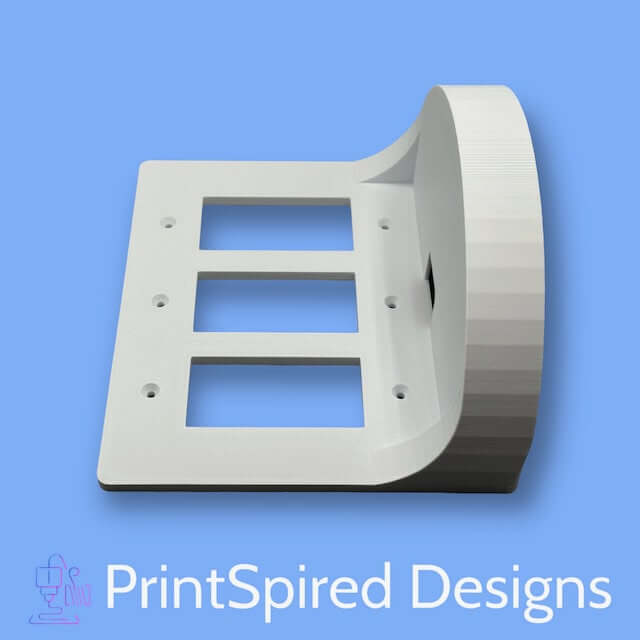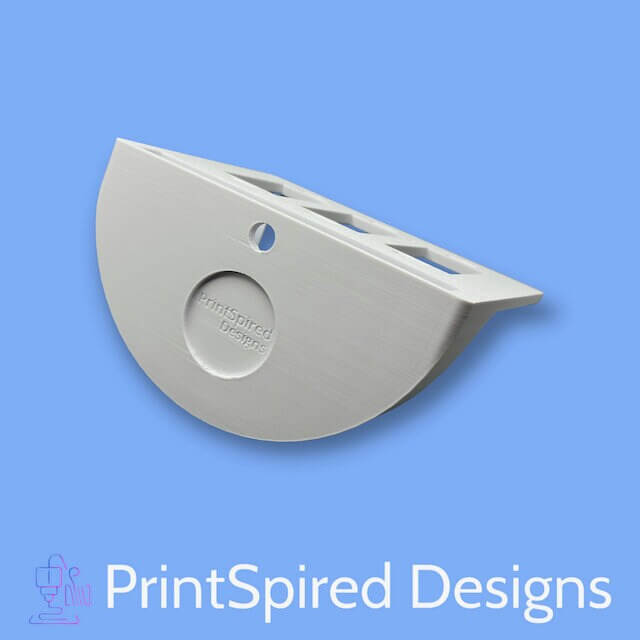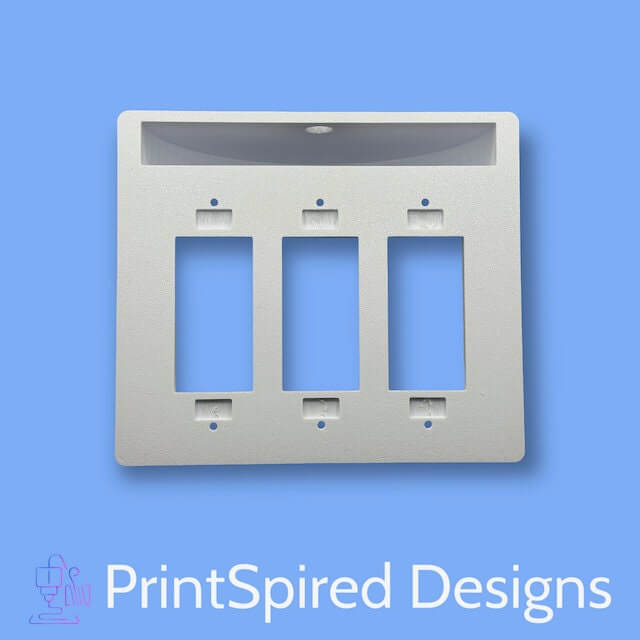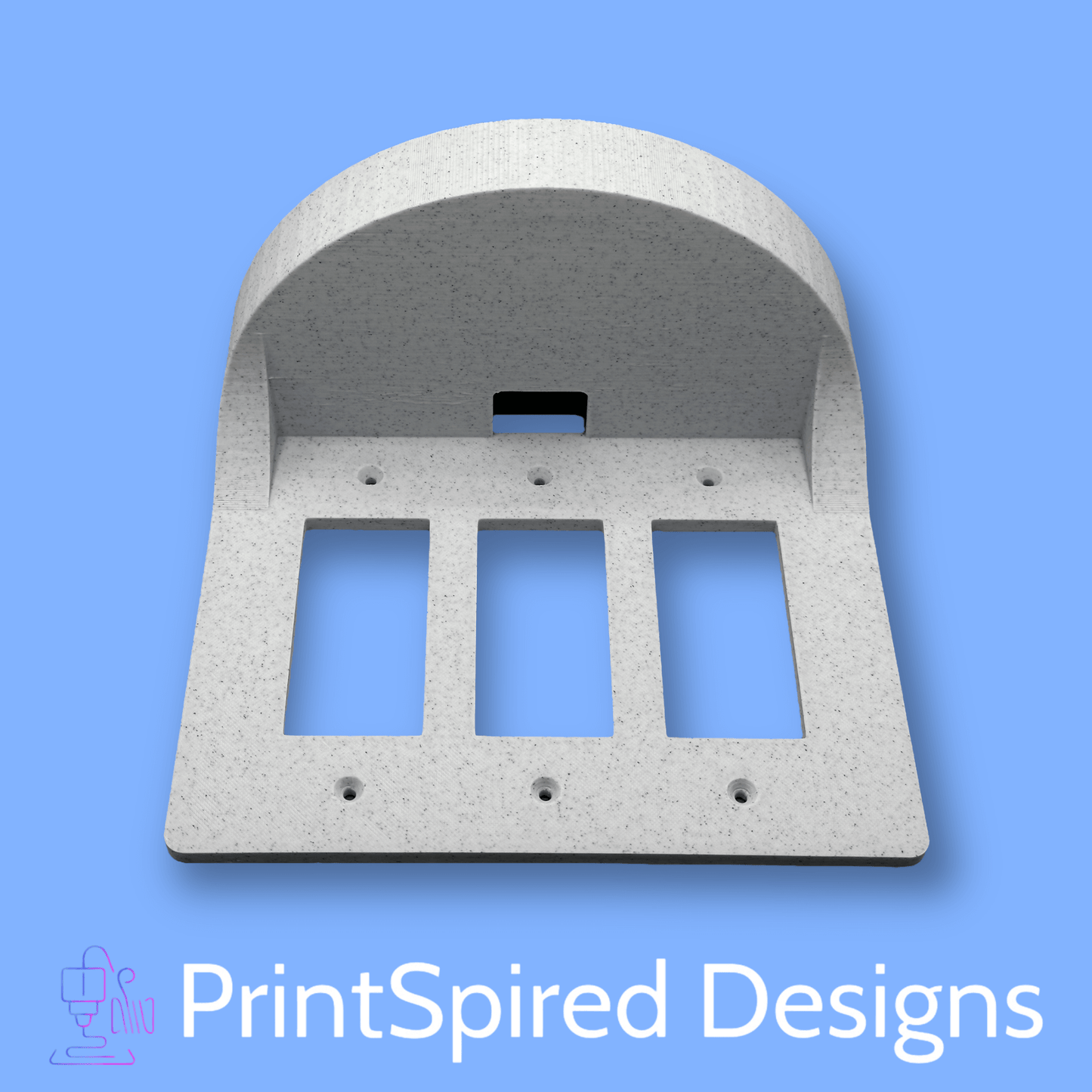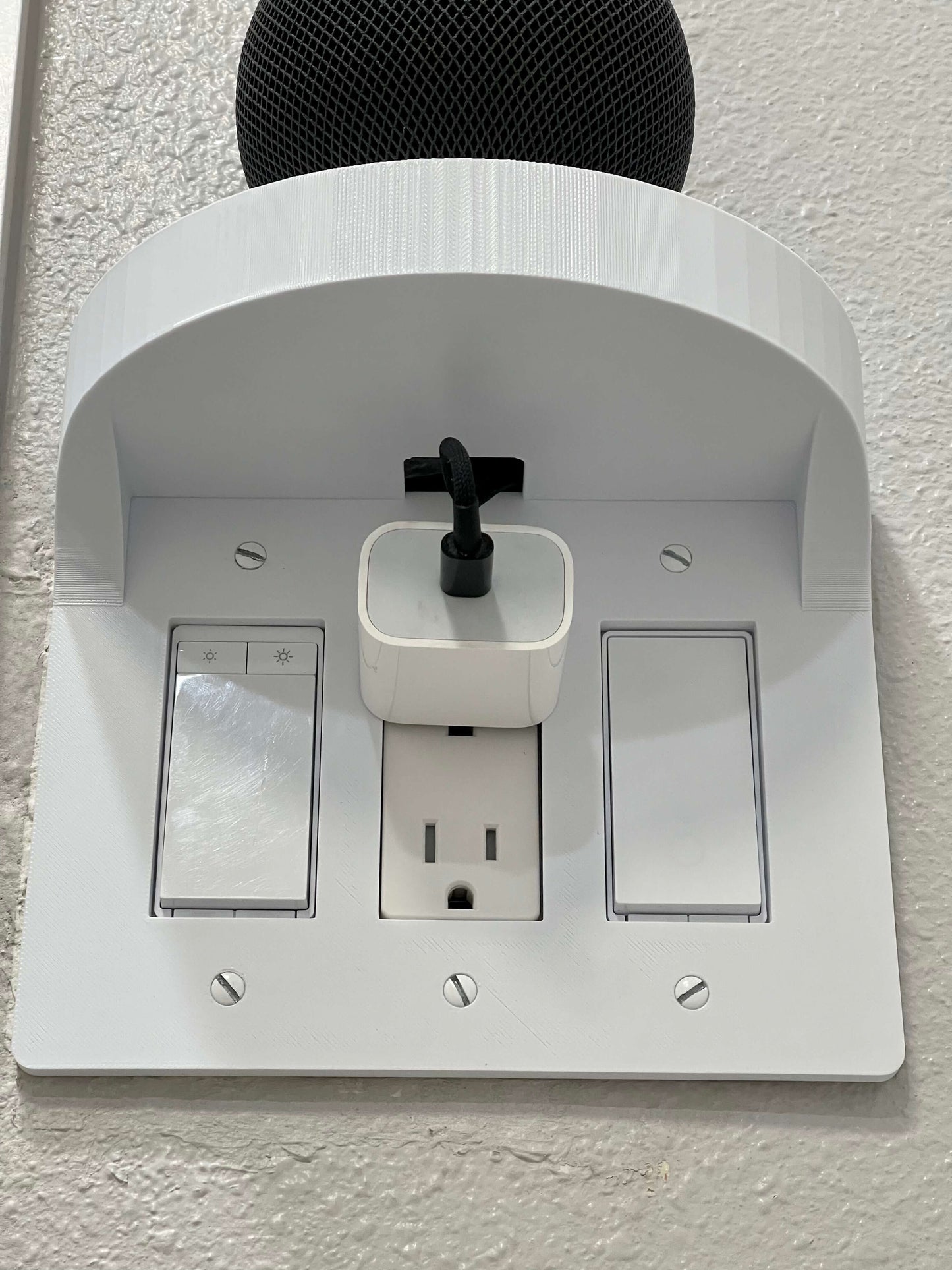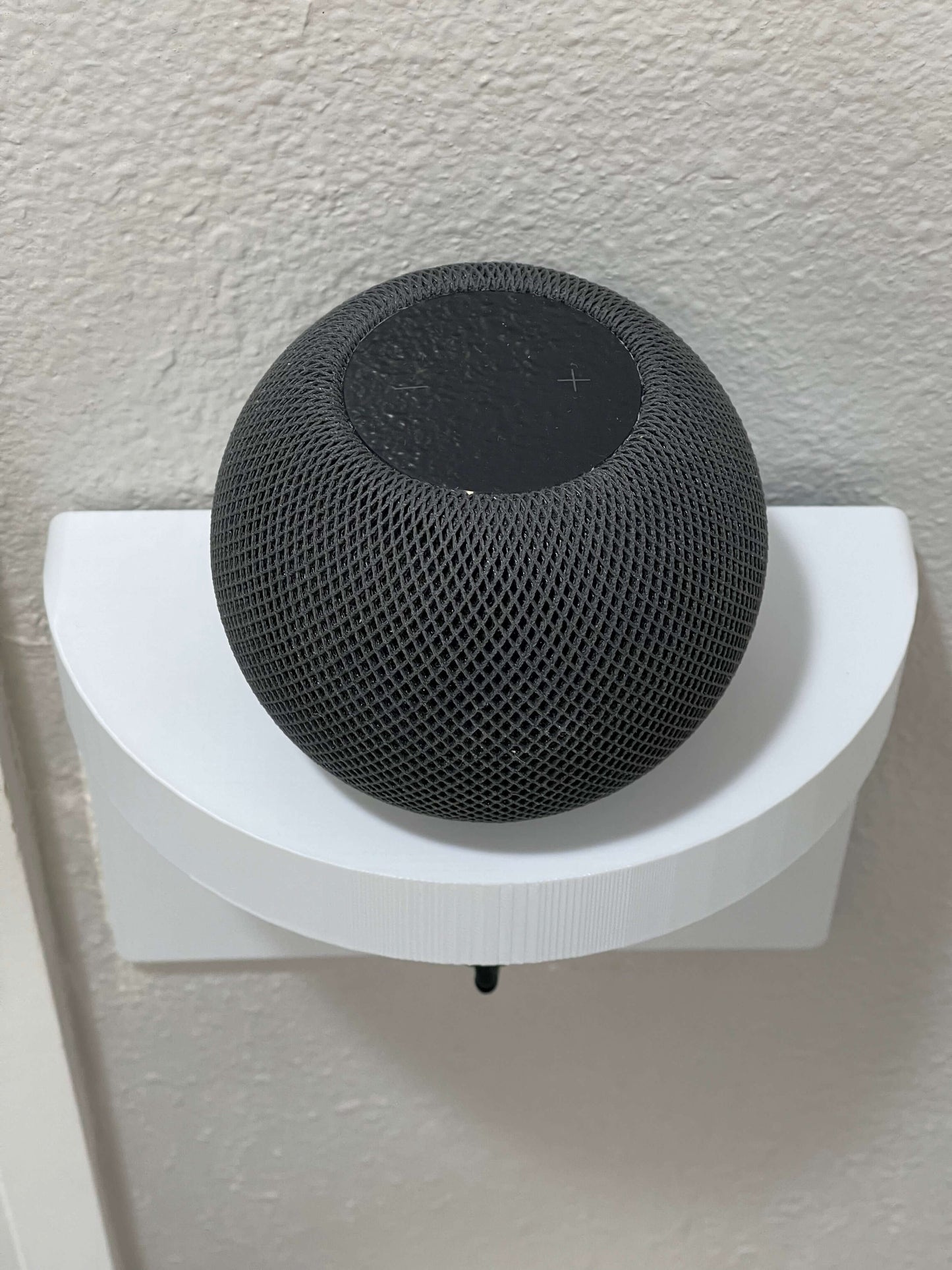 Facts and Features
Clean Looks

Keep your HomePod mini looking tidy by hiding the excess power cord inside the shelf's base
Precise Fit

The inset on top of our shelves perfectly fits the base of the HomePod mini to ensure a snug and secure fit
Easy DIY Installation

Our outlet cover shelf installs as quickly and easily as swapping any outlet faceplate
Pick a Color

We offer a range of popular color choices so you can perfectly match your HomePod mini shelf to your wall color or decor
Nice Shelf that fit well and holds my Home...
Nice Shelf that fit well and holds my HomePod mini neatly in the bathroom. Just what I was looking for, with zero effort on my side to make something similar.
Great product of durable materials! Well w...
Great product of durable materials! Well worth the purchase price. The design looks modern and clean and complements the HomePod mini well!
4 stars review from Sebastien
4 stars review from Sebastien
Super cool 3 gang outlet HomePod mini stan...
Super cool 3 gang outlet HomePod mini stand for my bathroom. It sleek and the cable hides inside the round area. This is exactly what I was looking for. Quality is 10/10 and sturdy