PrintSpired Designs
Regular price
Sale price
$11.99
Unit price
per
Sale
Sold out
Low stock: 1 left
Now you can use your Aqara sensors outside! You can even use zip ties to mount them!
This weatherproof enclosure for the Aqara Door & Window Sensor will help shield your sensor from rain and snow in an outdoor environment, while also providing multiple mounting methods. Choose between mounting with wood screws (included), zip ties, or adhesive! The cover for the sensor enclosure includes a nitrile gasket to help prevent water from entering the enclosure.

The enclosure includes mounting screws. If you need to use longer screws, the mounting holes have a 4mm diameter which perfectly fits a #6 wood screw. The zip tie slots will fit most standard zip ties under 4.5mm wide.
While the magnet doesn't necessarily require a weatherproof enclosure since it's just a simple magnet, this enclosure keeps things looking tidy while making it easier to mount both parts of the sensor.
Dimensions (sensor enclosure): 72mm x 27mm x 16mm (LxWxH)
Dimensions (magnet enclosure): 44.5mm x 15.5mm x 14mm (LxWxH)
Filament Type: PETG
This listing is only for the enclosures, the sensors themselves are not included!
Please keep in mind these are 3D-printed, not injection molded or anything like that. The finish of this product might not look perfect, but the pictures in the listing show an accurate example of quality. We inspect every product we make to ensure great quality and fit.
Share
View full details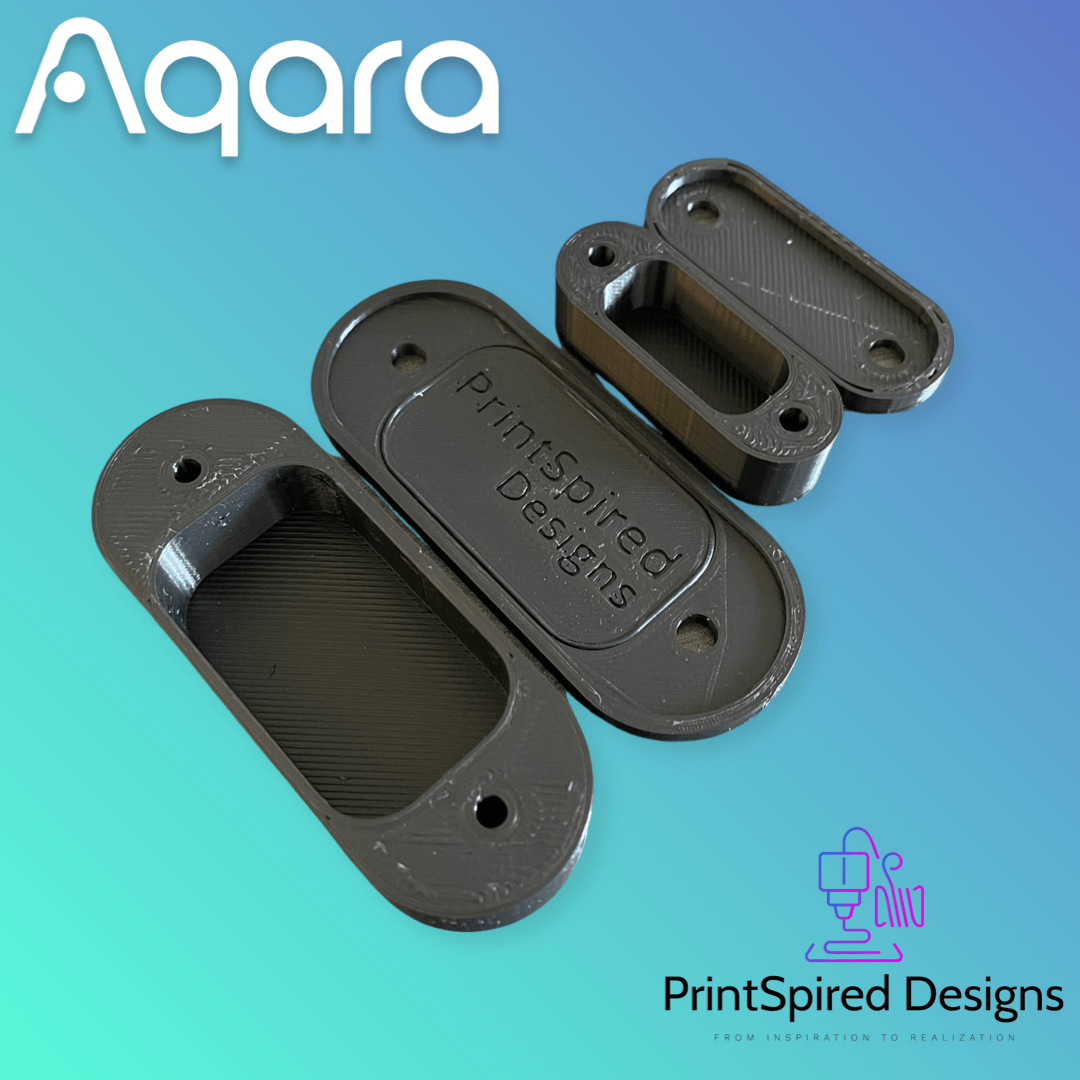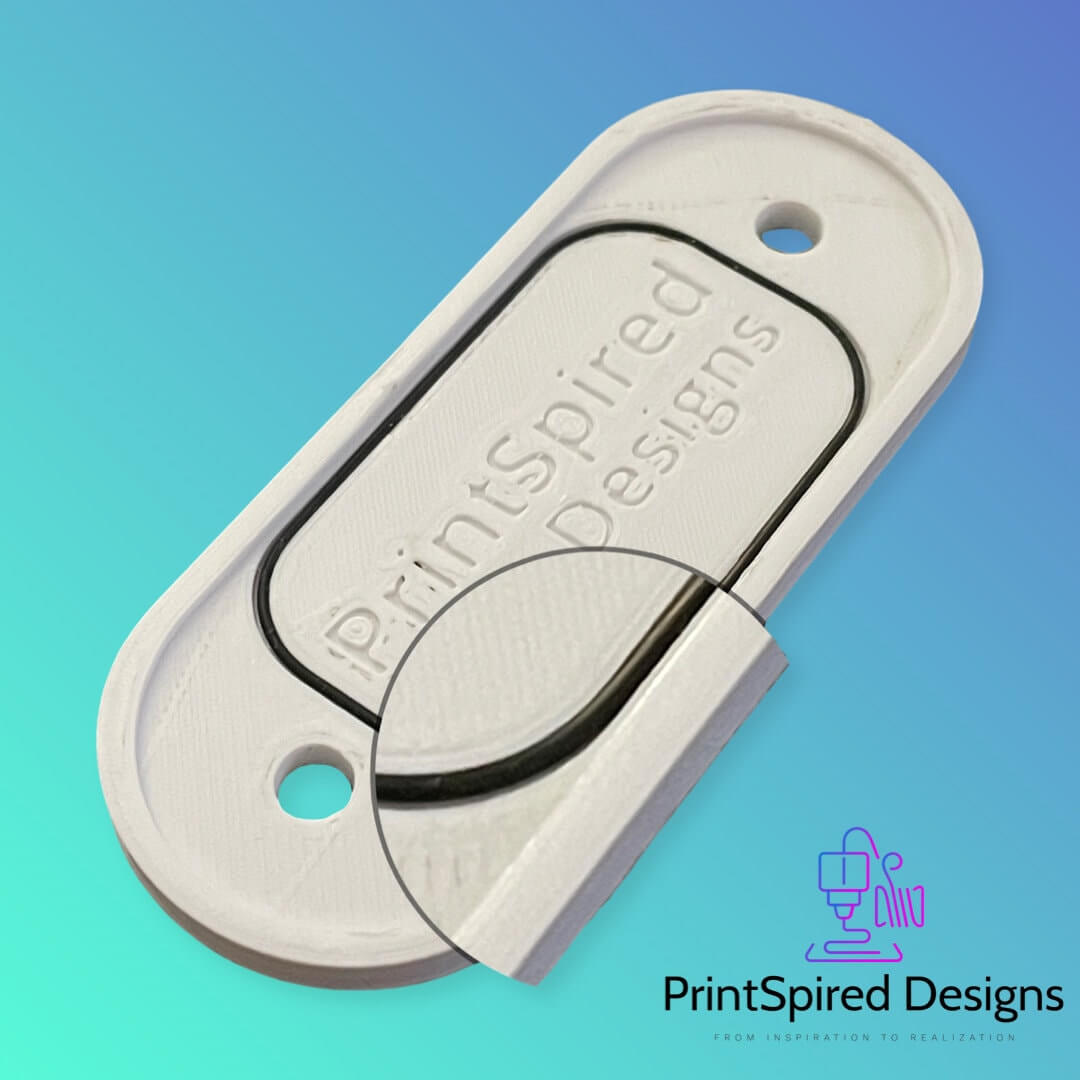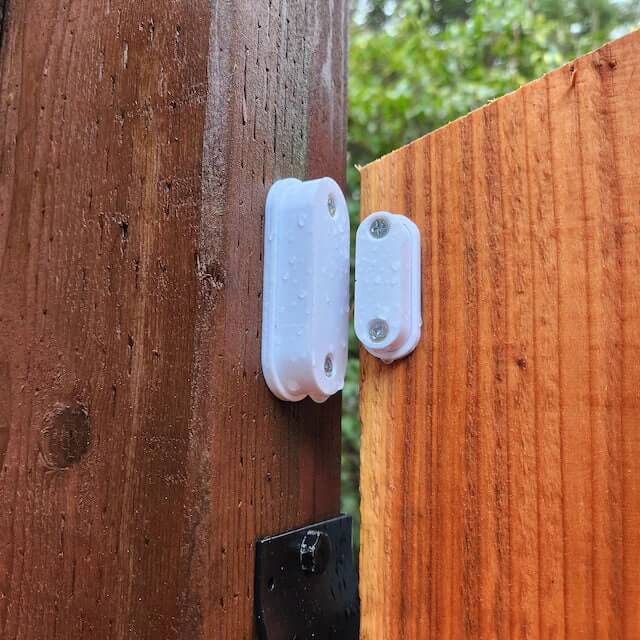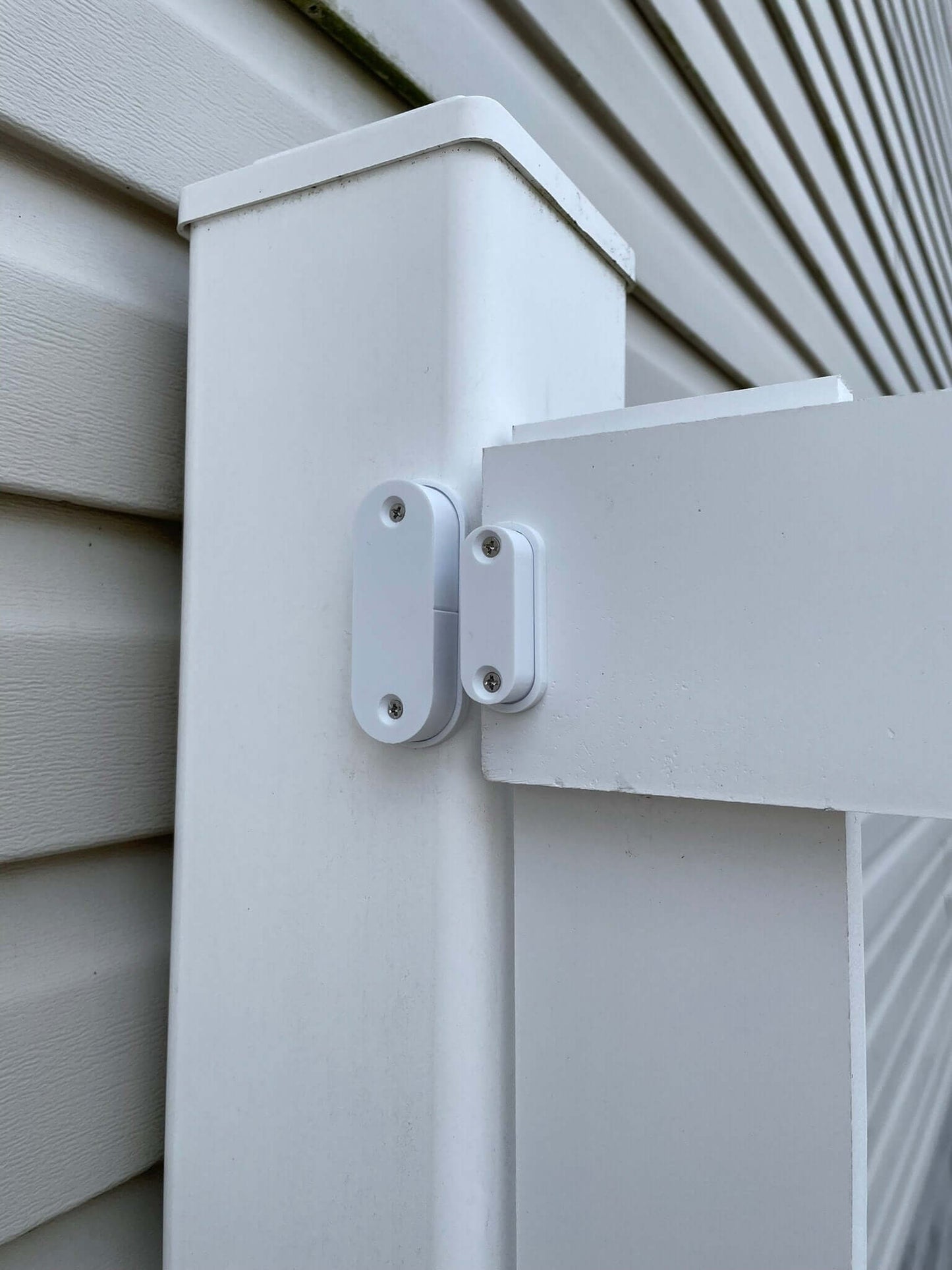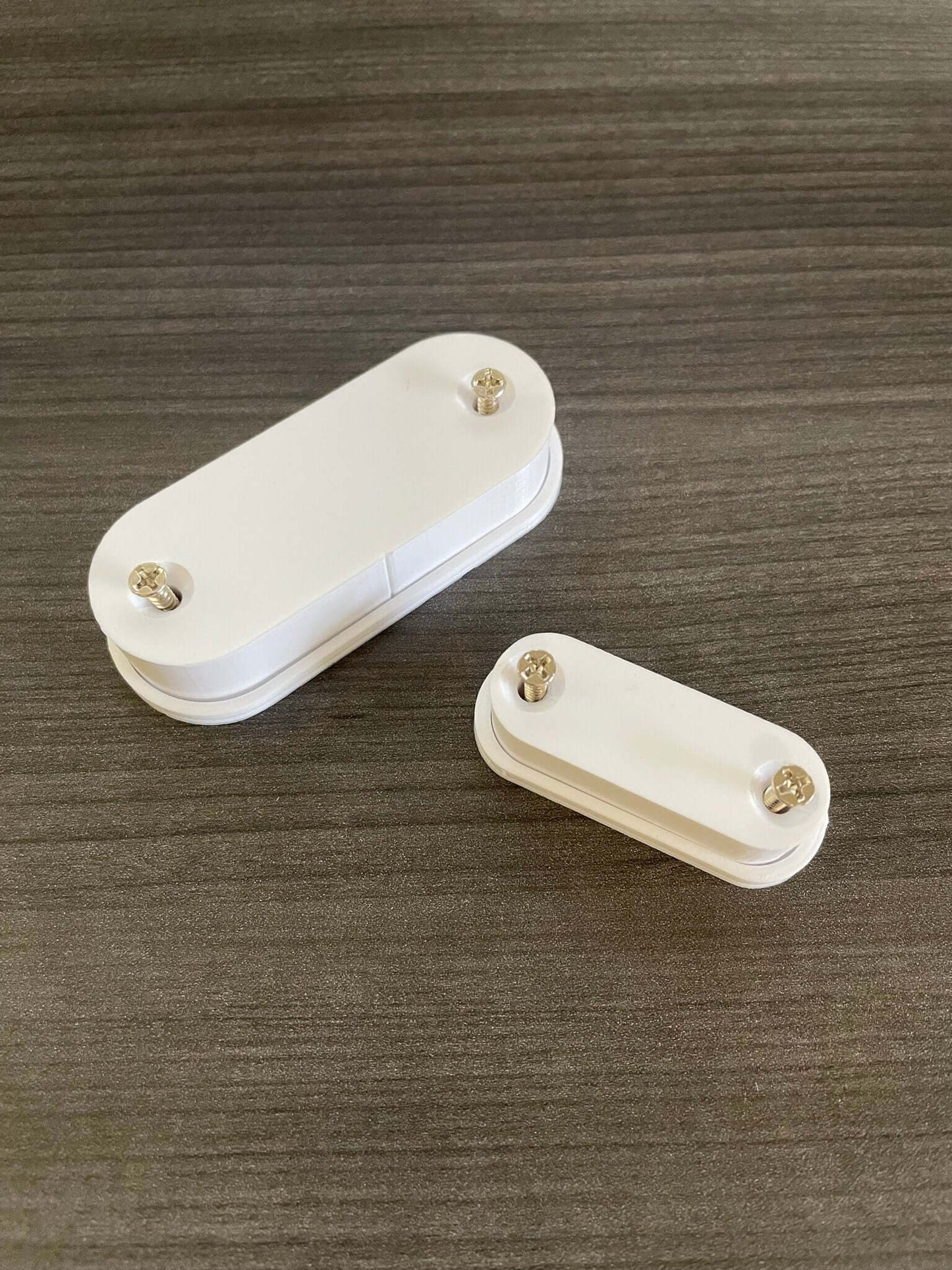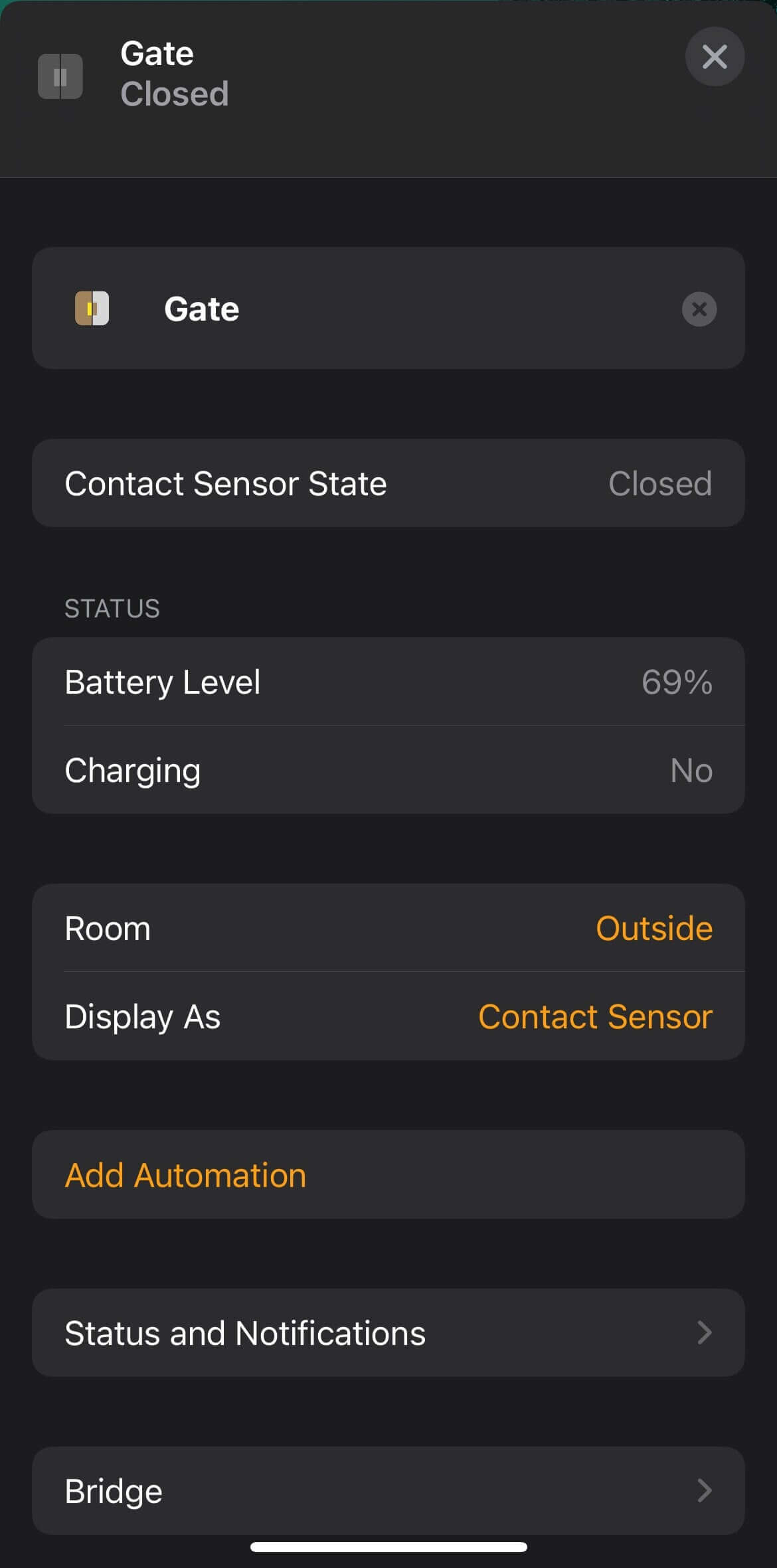 Facts and Features
Interference-Free

The plastic-based materials of our enclosures won't interfere with the wireless signal or magnetic field of your sensor, so there's no impact on performance!
Hardware Included

Each of our enclosures includes four mounting screws, so they're ready for installation.
Easy DIY Installation

Our weatherproof enclosures are quick and easy to install yourself in minutes
Pick a Color

We offer three popular colors to either blend in with your gate or door, or stand out - the choice is yours!
5 stars review from Thomas
5 stars review from Thomas
Perfect design and fitment. The packaging...
Perfect design and fitment. The packaging was great and all accessories to install where in place
5 stars review from Melissa
5 stars review from Melissa
Item arrived and was just as described. My...
Item arrived and was just as described. My Aqara sensors fit perfectly in the case. One nit was that one of the screws was a tad too short and would not engage with the nut. I swapped screws for different positions and found a combination that worked.
One other issue I discovered for my use case was that the magnet actuator was too far away from the sensor case which resulted in unreliable readings. Thankfully I was able to mount the magnet directly (no electronics) to my outside gate. Now I have reliable gate open/close readings.
I would buy from this PrintSpired again. Prompt service and delivery. I wish they made some ESP32 cases with closed backs (no access to pins). Or did I miss them?